SEDATION DENTISTRY: A RELAXING DENTAL EXPERIENCE
Imagine being able to visit your dentist and get everything, from simple cleanings to more complex and lengthy procedures, all done while you're completed relaxed and comfortable. In some cases, possibly even sleeping through the ENTIRE process.
Thanks to the benefits of sedation dentistry, even the most dental-phobic patients can enjoy their visits to the dentist! 
What Is sedation dentistry?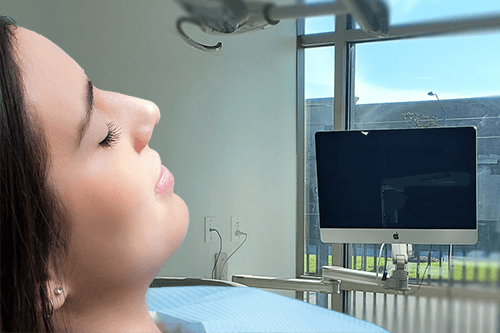 Have The Most Relaxing Dental Visit You've Ever Experienced
If just the thought of having to go to the dentist fills you with fear, sedation dentistry would definitely be worth considering.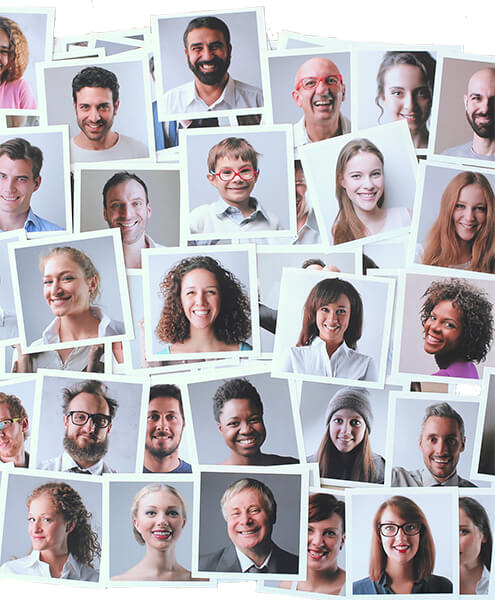 Or maybe you'd just prefer your dental treatments be more of a spa-like experience where you're completely relaxed. In this case, sedation dentistry can certainly help!
And in some cases, because of the type of treatment being provided, sedation might be the best way to ensure an excellent result.
Sedation dentistry can be especially helpful if:
Your fears have caused you to put off necessary dental care
You want to reduce the feeling of pain or eliminate it completely
You've had negative dental experiences in the past
You have a strong gag reflex
The sights, sounds, and smells of a dental office cause anxiety
You need LOTS of dental work done and want it done in as few visits as possible
You have extremely sensitive teeth
If any of these describe you, let's talk about how sedation can help!
Want To Learn More About Sedation Dentistry? Let's Talk!
Just as there is no "one-size fits all" solution for oral health, there is more than one option when it comes to sedation dentistry.
The first and probably most well-known option is Nitrous Oxide, commonly known as laughing gas. Nitrous is an analgesic and anxiolytic medication and thus takes the edge off while reducing the feeling of pain.  This creates a light feeling that some might describe as a feeling similar to having a few glasses of wine.
It has the advantage that you can drive yourself to and from your appointments because it leaves your system very quickly. This option is extremely safe and has been used successfully for years by dentists. 
The other option is IV sedation. The patient is sedated to a moderate conscious level.
This type of sedation produces an experience similar to what you might have while dreaming. Many patients say they lose track of time, often fall comfortably asleep, and in most cases don't remember their visit to the office.
With this type of sedation, you will need an escort as patients can not drive or operate a motor vehicle for a 24 hour period. 
Most surgical procedures commonly performed at Triangle Family Dentistry are done under IV sedation. These include dental implants, bone grafts, wisdom teeth extractions, gum surgery, sinus lifts, full mouth rehabs.
This service is administered via our Implant and Surgery Group that is comprised of a team of specially trained and highly qualified doctors, assistants, and certified registered nurse anesthetists (CRNA's).
You can learn more about the Triangle Family Dentistry Implant and Surgery Group HERE.
Find Out If Sedation Dentistry Is Right For You!
With different types of sedation dentistry available, the benefits vary by type, but overall it offers the following benefits.
Anxiety Relief – One of the most obvious benefits of all the different sedation options is the reduction of anxiety. While some patients from very mild anxiety, others have an extreme fear of the dentist that prevents them from getting the critical care they need.
Sedation dentistry allows all of these patients to be completely relaxed during their visits.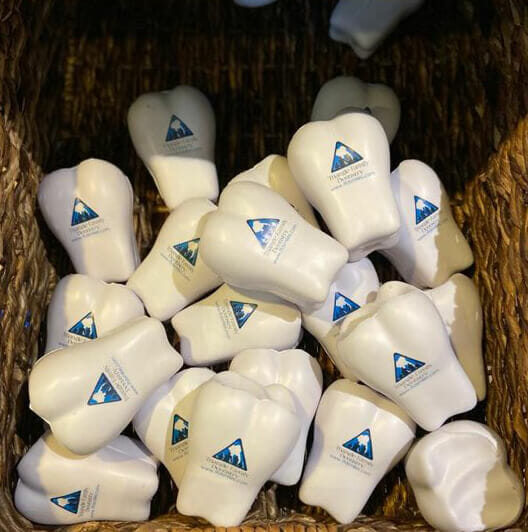 Analgesia – No one likes pain, and although many treatments don't produce any pain or discomfort, sometimes that thought of pain can create unnecessary anxieties. Pain moderation can be achieved by the medications administered in the IV and also by the affects of Nitrous Oxide. When a patient receives IV sedation, pain medications are placed in the IV before any work begins or any injections are given.
Amnesia –  Normally, amnesia is not something you'd want to experience. When it comes to dentistry, however, some people prefer to forget about the entire experience and this is where sedation dentistry can be helpful.
Gag Reflex Reduction – While a gag reflex is normally a good thing as it's there to protect us, when it comes to dentistry that requires work deep inside the oral cavity, it can be an obstacle to the work being done quickly.
In this case, sedation dentistry helps to immobilize this gag reflex which allows your dentist to work quickly and efficiently to complete your treatment.
Pain Relief – No one likes pain, and although many treatments don't produce any pain or discomfort, sometimes that thought of pain can create unnecessary anxieties.
Because the patient is sedated, any pain that is present usually goes unnoticed. Also, when you wake up, you'll quite often not even remember the visit at all!
Get LOTS of Work Done In A Single Visit – For some, it's been several years since they've visited the dentist and as a result, there's a fair amount of dental work that needs to be completed.  Thanks to sedation dentistry, your dentist will be able to work quickly and efficiently, allowing you to get a lot of work done in a single visit. This means you'll be out of the chair and on the road to recovery much quicker. 
So, if you have been putting off much-needed dental work for any reason, sedation dentistry could be the solution to help you restore your smile to its natural beauty and health.
Enjoy A Relaxing Visit To The Dentist With Sedation Dentistry!
Here at Triangle Family Dentistry, we take seriously our charge to provide exceptional service and an enjoyable dental experience.  For many people, sedation dentistry can help calm fears and make critical dental care easier to receive, as well as make it possible to have a lot of dental work done in a single visit.
Our doctors and clinical staff are all trained and have lots of experience at providing sedation dentistry, having helped hundreds of patients enjoy a relaxing dental experience.
If you require IV sedation, our Implant and Surgery Group are industry leaders in the Triangle Area. With our team of specially trained doctors and CRNA's, we are confident you'll find your visit to be enjoyable and relaxing.
Still have questions?
Contact Us today and let's talk about how sedation dentistry could be the solution you're looking for!
Don't Let A Fear Of The Dentist Stop You From Getting the Care You Need!
What Others Are Saying About Their Experience
Read what some of our patients have said about their experience with sedation dentistry at Triangle Family Dentistry:
"...Made him feel at ease."

"My husband and I have been with Triangle Family Dentistry in Morrisville, for well over 5 years now. My husband has a severe phobia of the dentist, needed a lot of work done, and Dr. Boes was able to use sedation dentistry to make him feel at ease.
We have referred many of our friends to their practice. Special call-outs for Dr. Barber and Angela (my fave hygienist), both are professional, caring and very helpful.
You can't go wrong with any of their staff at the Morrisville office. We highly recommend Triangle Family Dentistry."
– Stephanie B.
"...it was quick and painless."

"Always a nice experience at this office.  Myself, my wife, and our son go here for checkups and cleanings.
I had sedation procedure for wisdom teeth and it was quick and painless. Very clean office with a creative playroom, sofas and television.
They are partnered with a pediatric office that shares the same waiting room.
They do a great job of easing dental visit blues."
– Michael M.
"...made me comfortable..."

"I have always had a fear of going to the dentist but Triangle Family Dentistry made me feel comfortable and pain-free.
Dr. Perry walked me through my crown and made it simple to understand.
She did an awesome job with my crown and now I can eat on my left side again. Angela is very gentle when she cleans my teeth and she gives me good advice on how to keep my teeth clean. 
Thank you for making those dreaded dental appointments a thing of the past."
– S. Martin

"This office is the best office I have ever gone to.  Always friendly, and so understanding. 
Dr. Chima is the best dentist I've ever had.  Marissa and Z are incredible hygienists and introduced me to numbing gums before cleanings. 
I have had a lifelong fear of needles and teeth-related issues because of extreme mouth sensitivity, and they always treat me with the utmost respect. 
I hyperventilated in her chair (because of my own anxiety, not anything she did), and they took care of me till I could breathe again and my body temperature returned to normal.  The numbing gel actually worked for the first time in my life, and the needle stick was less painful than any stick I've ever felt. 
The filling itself was quick, painless, and she allowed me every break that I needed.
If you struggle with dental anxiety and mouth sensitivity, this is absolutely the office, and the Dentist for you."
– Joy S.
"...you feel cared about."

"My family has been going here for years. The people here are great. They remember everything you talked about at previous appointments and try to get personal so you feel welcomed and cared about.
They also have an anesthesiologist on site, which I greatly prefer if I were to get surgery.
I love being a part of the triangle family dentistry family.
They take care of you and make you as comfortable as possible. They even give you a pillow if you are not 100 percent comfortable.
I've been to other places and I love this office here in Fuquay."
– Deja B.
"The staff are wonderful!"

"The staff at TFD, Wake Forest,  (everyone from the girls at the desk, to the hygienist and the dentist) are wonderful!
Never had a dentist that was so kind! The atmosphere is very inviting. Not so "office" like!
My hygenist is Mary Beth and she's awesome!
My entire family goes to her for Cleanings! She's sweet, thorough and very accomodating! Dr. Casey Kiefer is the best!
Unfortunately, I needed a crown! I am a very nervous person when it comes to dental work! Casey took the time to talk to me, and to assure me that I would not feel a thing (after the Novocain of course 😂)…. and she was absolutely right!
I felt completely at ease during the procedure and had NO pain whatsoever! Not even after the Novocain wore off!
The staff at TFD, Wake Forest, are truly the kindest, most helpful people! I highly recommend them for your dental care!"
– Tamara C.